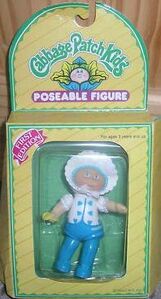 Figurines are approximately 3 inches high and have painted on clothes and shoes that are made of vinyl, and either bald heads or yarn hair.
These figurines come in a wide variety of clothing styles, hair styles, and are highly collectible.
Special versions have been made for Christmas, and by McDonalds restaurant who made a Halloween set.